Formal billing statements are mailed out each month, with the exception of January and August, due to the registration schedule.
Your bill will be available online in your student portal, WebSIS.
After selecting classes, students are required to print their bill using WebSIS. Registration is not considered complete, nor is the student considered enrolled, until payment in full or other satisfactory financial arrangements are made. Please refer to the appropriate semester's course booklet for due date.
Reminder: If selection of classes is performed during the late registration period, payment is due upon selection.
To view your bill:
Step 1: Login to WebSIS
(Image of WebSIS icon)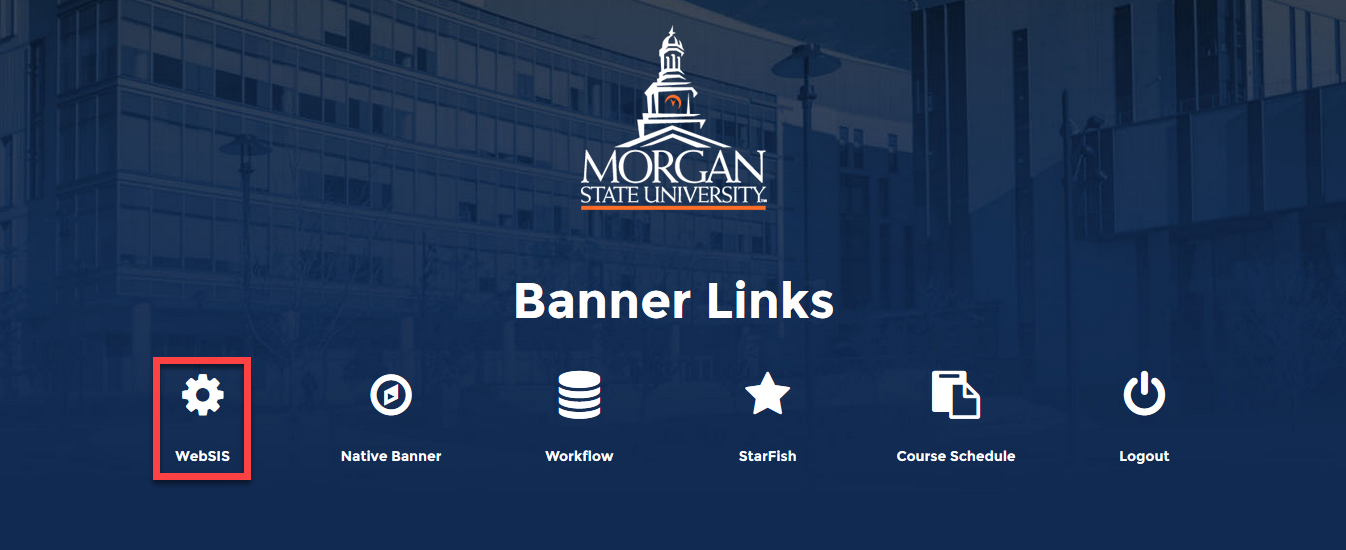 Step 2: Select "Student"
(Image of Student tab)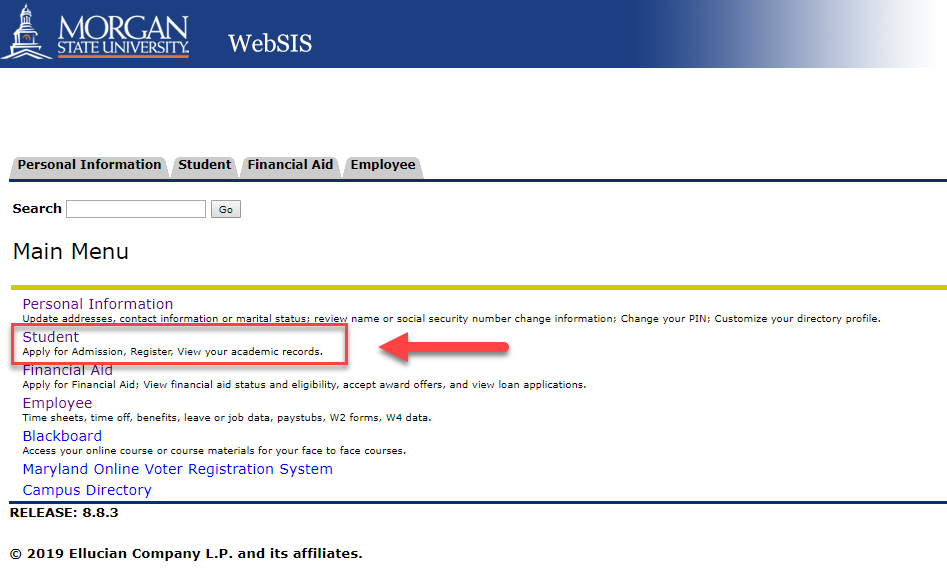 Step 3: Select "Student Records"

(Image of Student Records tab)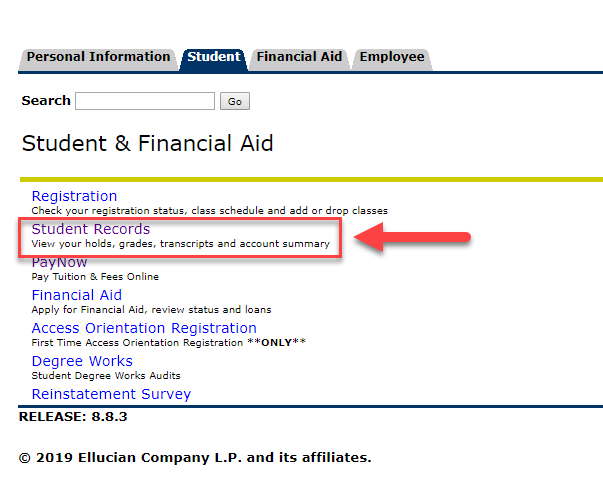 Step 4: Select "Account Detail by Term"
(Image of Account Detail by Term tab)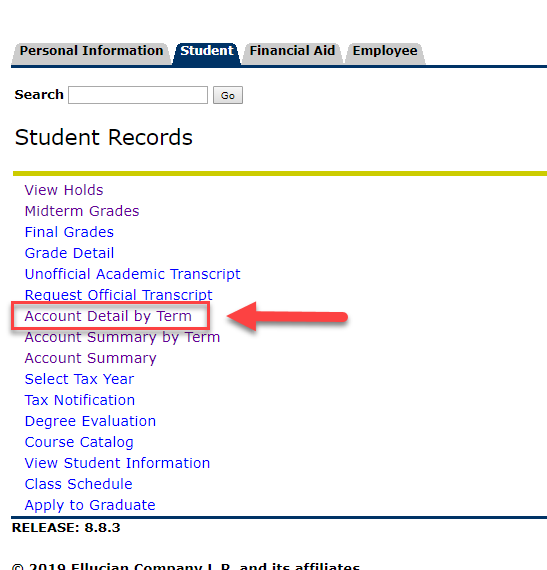 (Office of the Bursar > Tuition and Fees)